Academic Calendar 2023-2024 (In-Person & Online)
Academic Calendar 2022-2023 (In-Person & Online)
| | | | |
| --- | --- | --- | --- |
| In-Person Degree Programs | | | |
| 2023 | | | |
| August | 17 | Thursday | Welcome dinner for new students |
| | 21-23 | Monday-Friday | API Certificate Program — Student Retreat |
| | 21-25 | Monday-Friday | Fall 2023 registration for new on-campus students. Late registration for continuing on-campus students. |
| | 23 | Wednesday | New on-campus student orientation |
| | 28 | Monday | FST Fall 2023 classes begin |
| | 30 | Wednesday | USD Fall 2023 classes begin |
| September | 4 | Monday | Labor Day Holiday (FST offices and library closed) |
| | 7 | Thursday | USD Mass of the Holy Spirit |
| | 8 | Friday | Deadline for registered students to make changes in fall 2023 enrollment without special permission (no refund given beyond this point) |
| | 13 | Wednesday | Start of FST Community Liturgies and Meal (Founders Chapel, 4:30-6:00pm) |
| | 14 | Thursday | Start of FST Zoom Lecture Series: Angela Zautcke, PhD |
| | 22 | Friday | Last day to petition for Fall graduation |
| October | 3 | Tuesday | Transitus |
| | 4 | Wednesday | Feast of St. Francis (No classes; FST offices and library closed) |
| | 12 | Thursday | FST Zoom Lecture Series: Christina Bagaglio Slentz, PhD |
| | 21-22 | Saturday-Sunday | FST Student Retreat (Mission San Luis Rey) |
| | 23-27 | Monday-Friday | FST Fall Break (No classes) |
| | 25 | Wednesday | FST Community Liturgy and Meal — Canceled |
| November | 2 | Thursday | FST Zoom Lecture Series: Mary Beth Ingham, CSJ |
| | 6-10 | Monday-Friday | Spring 2024 Advising Week |
| | 13-17 | Monday-Friday | Spring 2024 registration for continuing on-campus students |
| | 22 | Wednesday | FST Community Liturgy — Canceled |
| | 23-24 | Thursday-Friday | FST & USD Thanksgiving Holiday (No classes; FST & USD offices and library closed) |
| December | 1 | Friday | Filing deadline for MTS thesis |
| | 13 | Wednesday | FST Community Liturgy & Christmas Celebration (Founders Chapel 4:30-6:00pm) |
| | 14 | Thursday | FST Zoom Lecture Series: Maureen Day, PhD |
| | 22 | Friday | Last Day of FST Classes |
| | 22 | Friday | Last day to petition to take an incomplete for Fall 2023 |
| | Dec. 25-Jan. 1 | | FST Christmas and New Year's Holiday (No classes; FST offices and library closed) |
| 2024 | | | |
| January | 1 | Monday | New Year's Day (FST offices and library closed) |
| | 5 | Friday | Final grades due for Fall 2023 |
| | 11 | Thursday | FST Zoom Lecture Series: Br. Keith Warner |
| | 15 | Monday | Martin Luther King Jr. Holiday (No classes; FST offices and library closed) |
| | 18 | Thursday | FST Zoom Lecture Series: Br. Keith Warner |
| | 24 | Wednesday | New on-campus student orientation |
| | 22-26 | Monday-Friday | FST Spring 2024 registration for new students. Late registration for continuing students. |
| | 29 | Monday | FST classes begin |
| | 29 | Monday | USD classes begin |
| February | 2 | Friday | Final grades for Fall incompletes due |
| | 7 | Wednesday | Start of FST Community Liturgies & Meal (Founders Chapel 4:30-6:00pm) |
| | 8 | Thursday | USD All Faith Service |
| | 9 | Friday | Deadline for registered students to make changes in Spring 2024 enrollment without special permission (no refund given beyond this point) |
| | 16 | Friday | Last day to petition for May 2024 graduation |
| March | TBD | Saturday-Sunday | FST Student Retreat |
| | March 25-April 1 | Monday-Monday | FST and USD Spring/Easter Break (No FST or USD classes; FST offices closed March 28-April 1) |
| | 27 | Wednesday | FST Community Liturgy — Canceled |
| | 28 | Thursday | Holy Thursday half-day holiday (FST offices closed at noon) |
| | 29 | Friday | Good Friday (FST offices closed) |
| April | 1 | Monday | Easter Monday (No FST or USD classes; FST offices and library closed) |
| | 1-5 | Monday-Friday | Fall 2024 Advising Week |
| | 8-12 | Monday-Friday | Fall 2024 registration for continuing students |
| | 29 | Monday | Filing deadline for MTS thesis |
| May | 8 | Wednesday | Last FST Community Liturgy & Meal (Founders Chapel 4:30-6:00pm) |
| | 13 | Monday | Last day of USD classes |
| | 16-22 | Thursday-Wednesday | USD final examinations |
| | 24 | Friday | Last day of FST classes |
| | 24 | Friday | Last day to petition to take an incomplete |
| | 24 | Friday | Baccalaureate Mass |
| | 25 | Saturday | FST Commencement |
| | 25-26 | Saturday-Sunday | USD Commencements |
| | 27 | Monday | Memorial Day Holiday (FST offices and library closed) |
| | 31 | Friday | Final Spring 2024 grades due |
| June | 3 | Monday | Start of USD Summer session |
| | 7 | Friday | Deadline to turn in incomplete work from Spring 2024 |
| | 19 | Monday | Juneteenth (FST offices closed) |
| | 28 | Friday | Final grades for Spring incompletes due |
| July | 4 | Thursday | Independence Day (FST offices closed) |
Online Degree Program – Summer 2023-Spring 2024
| | | | |
| --- | --- | --- | --- |
| August | 1 | Monday | Completed Application Deadline |
| | 14 | Monday | Fall 2023 Registration Deadline |
| | 14 | Monday | Second Summer Course End Date |
| September | 5 | Tuesday | First Fall Course Start Date |
| October | 23 | Monday | First Course End Date |
| | 24 | Tuesday | Second Course Start Date |
| December | 11 | Monday | Second Course End Date |
| | 15 | Friday | Spring 2024 Registration Deadline |
| January | 9 | Tuesday | First Spring Course Start Date |
| February | 26 | Monday | First Course End Date |
| | 27 | Tuesday | Second Course Start Date |
| April | 15 | Monday | Second Course End Date |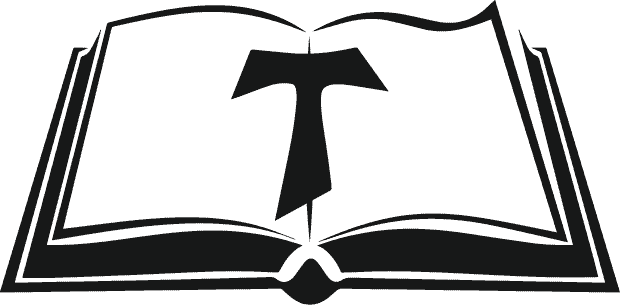 GET IN TOUCH
Contact us today to learn more about FST!
Contact
Take the first step on your journey to change the world.
STEPS TO APPLY

SUPPORT OUR MISSION
Make an impact in the lives of students and the communities they serve. Your generous support empowers our mission to form flourishing faith leaders that heal our world.