History and Heritage
The Franciscan School of Theology (FST) brings together three important words: Mission, Franciscan, and California. The Franciscans have provided theological training in California since the beginning of the state's history and have worked with California's diverse population since then.
In 1854 Mission Santa Barbara was chartered as an apostolic college and continued in that capacity until 1885. From 1869 to 1877, it also functioned as a college for laymen. In 1896, it began a four-year high school seminary program. The high school became a separate institution in 1901, and the college department became an independent institution at San Luis Rey, California, in 1929. Over the years, the college department expanded into a four-year accredited liberal arts college. 
Mission Santa Barbara remained the center for theological studies and continued to operate as a seminary until 1968 when the theological school moved to Berkeley, California as the Franciscan School of Theology, a member school of the Graduate Theological Union, an ecumenical consortium of nine theology schools. 
In September 2012, the Board of Trustees of FST announced that the school intended to enter into a service and curricular affiliation with the University of San Diego, San Diego, California.  The school maintained its autonomous corporate and canonical structure, as well as its accreditation, and moved to Old Mission San Luis Rey in Oceanside, California. FST remained a member institution of the Graduate Theological Union until June 2014. In the academic year, 2013-2014, the main campus and offices continued to be at 1712 Euclid Avenue, Berkeley, where provisions were made for the second-and third-year students to finish their course of studies. A secondary location opened at Old Mission San Luis Rey, 4050 Mission Avenue, Oceanside, California, where the incoming first-year class was accepted in the Fall of 2013. The Berkeley campus of the school officially closed in June 2014, and all administrative functions were moved to Oceanside.
As the school's history indicates, FST was once a seminary that prepared men for service as priests; now, it is a seminary and a theology school that prepares laywomen and men, religious and clergy for shared ministry in the Roman Catholic Church. It was one of a number of Franciscan seminaries in the United States; now, FST is the only Franciscan seminary/theology school in the country offering the Master of Divinity. Its mission is to prepare professional ministers for the Church.
From its earliest history, FST has responded to the changing cultural, social, and religious realities of California and the West.  Such realities led to opening the campus at Old Mission San Luis Rey in Oceanside, California. A curricular and service agreement links FST to the University of San Diego (USD), a private Catholic institution of higher learning. FST's ministerial students benefit from exposure to USD's graduate programs in peace and justice, non-profit management, counseling, secondary education, global education, leadership studies, and allied fields.
FST finds inspiration in the missionary zeal and educational heritage of Junípero Serra, who founded the first Franciscan mission in Upper California in San Diego in 1792. Like the students who journey with us in their preparation for ministry, the school's history is a story in progress. As such, FST maintained full academic and administrative operations on the Mission  site until June 2019, when it furthered its affiliation with USD and association with the San Diego Diocese, moving onto the campus of USD.
FST now has full administrative and operations functions on the campus of USD. FST is located on the San Diego Diocese property, next to the St. Francis Center for Priestly Formation.
Guided and governed in its educational mission, community life, and degree programs by the Order of Friars Minor's Ratio Studiorum, "In notitia veritatis proficere" (Rome, GSFS, 2001), FST continues to bring the questions of contemporary culture, society, and Church into dialog with the ever-ancient and ever-new Word of the Gospel.
The degree programs accredited by (ATS) and (WSCUC):
Master of Theological Studies
Master of Theological Studies – Franciscan Theology (online)
Master of Divinity
Master of Arts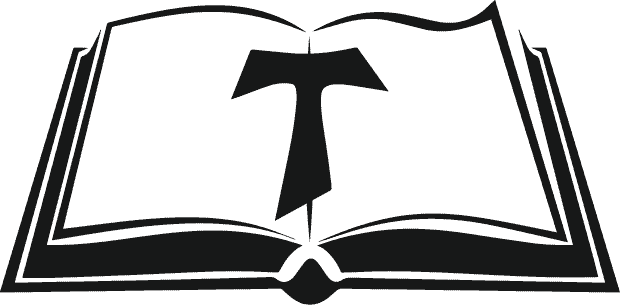 GET IN TOUCH
Contact us today to learn more about FST!
Contact
Take the first step on your journey to change the world.
APPLY NOW

SUPPORT OUR MISSION
Make an impact in the lives of students and the communities they serve. Your generous support empowers our mission to form flourishing faith leaders that heal our world.